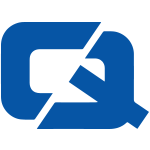 Motorists planning to embark on long Christmas journeys over the holidays have been urged to ensure their vehicles are fit for the road.
The automotive glazing service Auto Windscreens has claimed that too many people avoid performing regular maintenance checks and servicing on their car.
Abu Haris-Shafi, the company's managing director, has therefore warned: "With the huge amounts of miles travelled at Christmas, drivers simply can't afford to ignore essential car maintenance."
This comes after the company revealed in a recent survey that 77 per cent of motorists do not check their car for necessary repairs before setting off on a long-distance drive.
The survey also showed that 25 per cent of UK drivers ignore the need to replace worn tyres, while 47 per cent fail to get chipped windscreens repaired.
Meanwhile, police in north Tyneside carried out an operation aimed at reducing the level of unroadworthy vehicles on the road.
Officers dubbed the crackdown a success after arresting seven offenders and seizing 64 cars.
Visit the #1 Car Insurance page