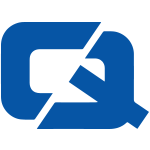 An improvement to a Citroen sports car has made it even faster than its speedy predecessor.
Experts at Superchips have transformed Citroen's special edition 204 bhp DS3 Racing to make it both stylish and comfortable, as well as extremely fast.
The new version is designed to deliver the ultimate driving experience to fans of Citroen's current flagship model and boasts a maximum power gain of 26 bhp at 6312 rpm.
Additional performance benefits of the 204 bhp DS3 Racing as delivered by the Superchips upgrade do not come at the expense of the vehicle's 42 mpg combined fuel economy.
The vehicle's fuel consumption will not be affected despite the noticeable performance increase.
Customers will need to visit one of 80 Superchips performance centres in the UK to get the Superchips Citroen DS3 Racing upgrade,.
Citroen's upgrade was designed with the help of award-winning racing teams and there are only 200 available in the UK.
Visit ChoiceQuote – for the #1 car insurance.