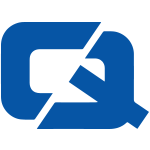 Citroen is developing a Picasso version of its C3 model, which could appeal to families looking for a stylish new vehicle.
The firm said the new car would appear at the Paris Motor Show before it is made available in the UK in "mid-2009".
The model's split-folding rear seats will slide independently and can also be folded away for extra storage space.
Citroen said: "The creative C3 Picasso brings together the often contradictory elements of strength and charm, contemporary styling and retro, round shapes and square and vast volumes and flowing lines."
A choice of engine options will also be available with the car, providing "good performance and economy".
Drivers looking to downsize from a less economical family car could be interested in the model and could also shop around for car insurance when ordering it to save money.
Citroen already produces the C4 Picasso, which has a five-star Euro NCAP safety rating and an automatic parking brake.