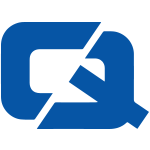 Drivers of city cars may be more at risk of injury than those who drive other kinds of cars, a new report warns.
Figures from Thatcham indicate that the smaller vehicles are the least effective types of vehicle at saving occupants from whiplash injuries in the event of low speed rear end collisions.
The organisation warns that car insurance customers who want their vehicle to be economical, easy to park and environmentally-friendly could be disappointed that such cars are associated with a greater risk of whiplash.
Matthew Avery, research manager of crash at Thatcham, said that about 75 per cent of all new seats tested now achieve a rating of good or acceptable.
"Good seat design is not something that should be inherently linked to higher value cars and this latest set of results will hopefully act as a catalyst for vehicle manufacturers to look at improving seat and head restraints design within this important and growing sector," he said.
Research published by Thatcham at the end of 2007 found that crash repair bills are being hiked by some £2 billion a year because effective universal bumper designs are not incorporated into UK vehicles.