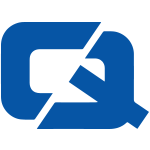 28 March 2013

Classic cars are a big hit in the UK. As a nation we love our vintage vehicles but new reports have shown that these are now becoming a target for thieves.
A police study has found that criminals are targeting models such as Minis, classic Ford Escorts and VW Campervans up and down the country. These statistics alone highlight the need for owners of these cars to become extremely vigilant and take every measure possible to ensure that they deter opportunistic criminals. Stolen vehicle recovery company, TRACKER has offered some helpful advice for those that want to keep their pride and joy safe and sound.
One of the first things that the firm advocates is parking up in a busy or well-lit area which is attended by car-park staff or at the very least has some form of CCTV in place. It may seem like an obvious piece of advice but TRACKER states that owners should never leave the keys inside the vehicle.
While this may seem like a given, many people can forget, especially in the winter time. Just ask Manchester United midfielder Paul Scholes who saw thieves drive away in his grey Chevrolet estate when he was inside his Oldham home waiting for the 4×4 to defrost.
TRACKER also suggests that people invest in an immobiliser and device that will track the movements of the high performance or classic cars which will help to introduce added protection and also cut back on insurance premiums. Also, when inside the house drivers are advised on placing the keys out of sight of any passers by to cut out the risk of any opportunistic criminals attempting to break in.
Stuart Chapman, head of TRACKER's police relationship team, said: "Classic cars are an easy target for thieves, as they are missing the security features we take for granted on modern vehicles. With police reporting a rise in classic car thefts, it's more important than ever that enthusiasts take steps to secure their pride and joy."
For the #1 car insurance, visit ChoiceQuote