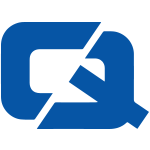 Classic car enthusiasts continue to buck the trend and pay big money for cars, according to new research.
British Car Auctions reports that its latest sales event recorded a top price of £18,425 for a 1979 Ferrari 308 GTS.
The vehicle, which may require sports car insurance, had just 27,500 miles on its clock.
Among the other cars for sale were a 1967 Volvo P1800S, a 1932 Wolseley Hornet Special and a 1886 Sierra RS Cosworth.
Robin Lawton, Classics from BCA manager, said hundreds of buyers attended the event, which sold 37 cars.
"A number of cars sold for well above their estimate, which suggests there is a ready market for interesting and unusual vehicles, despite the current economic conditions," he commented.
Sports car insurance customers interested in buying classic cars at auction may be interested to learn BCA has 21 centres across the UK.
It also boasts several auction centres in a number of European countries.