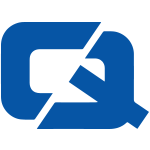 Pupils in the north of England are set to benefit from a new GCSE in motoring, car insurance customers may be interested to learn.
Solway Community Technology College in Silloth teacher Bernie Green told the Cumberland News that the course will include a theory exam on the Highway Code and other aspects of motoring.
Pupils will also be expected to carry out a survey into how issues such as driving while using a mobile and speeding, which can lead to fines and higher car insurance premiums, affect their local communities.
"The third part of the course is a practical riding test where they have to demonstrate the safe and competent handling of a moped around a course away from the road," Mr Green explained.
He said the course is intended to give young people a "head-start in staying safe" when they take to the roads.
In related news, the Driving Standards Agency has extended its consultation into how drivers learn to drive and are tested to October 6th.
The move is aimed at giving young people extra time to participate.