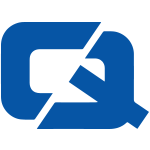 Merseyside Transport Partnership (MTP) has held an event in Liverpool as part of its ongoing consultation on transport planning in the area.
The event took place at the city's Marriott hotel and was attended by members of the travelling public, as well as representatives from organisations such as Merseyside Police, Arriva, Age Concern and the local primary care trust.
Attendees were given the opportunity to listen to presentations from experts, as well as to vote and ask questions on issues relating to transport in the Merseyside region.
This comes as part of a six-week consultation designed to shape MTP's strategies on improving travel conditions in Liverpool, with current initiatives including the promotion of car sharing and improving awareness of carbon emissions.
Jacquie McKelvie, chairman of the Women's Forum, who chaired the event, said: "The views captured during this session will be evaluated and used, in conjunction with further research, to develop the next Local Transport Plan, which will start in 2011."
For the #1 car insurance page, visit ChoiceQuote