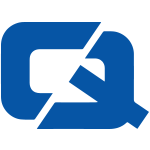 A North Lanarkshire children's road safety group can be accounted for the reduction of road deaths involving kids on Scotland's roads.
At least that is the opinion of the council, which has claimed that the Children's Traffic Club (CTC), which was introduced in the area in 1995, has played a huge part in the safety education of children when out walking or playing near traffic.
David McDove, Traffic and Transportation team leader for policy and safety, told the Airdrie and Coatbridge Advertiser: "We are delighted with the large number of nurseries and playgroups who are committed to increasing the level of uptake in the CTCs in North Lanarkshire."
He added that it is a coordinated effort between road safety staff, parents and early-years workers.
Meanwhile, councillors in north-east Scotland have launched a new road safety initiative aimed at reducing the number of accidents and deaths in the region with the help of the Four Es – "education, engineering, enforcement and encouragement", the Scotsman reported.
For the #1 car insurance page, visit ChoiceQuote