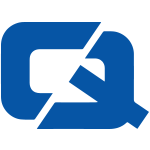 Swindon council's decision to scrap fixed speed cameras in Wiltshire is a form of "tokenism", according to the Institute of Advanced Motorists (IAM).
IAM research and policy director Neil Greig said: "This move by one local authority smacks of tokenism – and may fuel public cynicism that the priority is saving cash rather than saving lives."
He added that speed cameras should not be used as a substitute for active road policing, but rather they must act hand in hand with cops in cars.
The council claimed that the number of road deaths increased since the inception of the cameras, despite police reports that they actually helped to reduce accidents, the BBC reports.
A group of nine councillors voted unanimously in favour of spending the £320,000 camera fund on street lighting and road signs instead.
Road safety campaign group Brake has said that it is "appalled" by the news.
Speed cameras have always been controversial with authorities and car insurance customers alike.
The Shropshire Star recently reported an arson attack on a camera whereby a tyre was placed on top, doused in petrol and set alight.