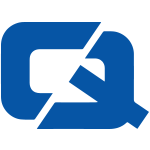 10 January 2013

One of the biggest bugbears for motorists all across the UK is trying to find a parking space in a busy city centre on a weekend.
Finding the spot is only half the battle however, as when drivers are faced with the ticket machine at the multi-storey car park they are continually being hit with rocketing prices.
Now new research from the Institute of Advanced Motorists (IAM) has found that councils all over the country are benefiting from high prices and have seen a 14.9 per cent boost in revenues over the past year (2011/12). The rise has seen profits hit £411 million, which is a substantial difference from those seen in previous years.
The IAM noted that councils made £358 million in 2010/11 and £322 million in 2009/10 which meant that the three-year increase has reached 27 per cent. At a time when some drivers are struggling to find money to keep their car on the road due to rising costs and pricey car insurance policies, councils are continuing to benefit. The IAM highlighted that while car park prices were increasing, the amount spent on road safety, education and safe routes to schools had fallen 18 per cent to £105 million.
Simon Best, IAM chief executive, said: "Councils are making record-breaking profits from parking, while cutting road safety spending on life-saving services such as, education for young drivers, cycle training, and safe routes to schools schemes."
The biggest winners across the UK were Westminster Council, which raked in £38 million over 2011/12 while outside of London, Brighton and Hove (£13.7 million) and Milton Keynes (£6.5 million) were the biggest earners.
Research released by Confused.com in September revealed that around 78 per cent of Brits spent up to £150 a month paying to park their car, equating to £8 billion on a nationwide scale. The study highlighted Knightsbridge and Camden in London as some of the most expensive places to park a car in England.
For the #1 car insurance, visit ChoiceQuote