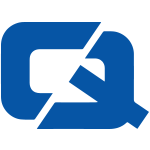 Councils in the UK have been advised to fix potentially dangerous potholes as soon as possible.
According to research by GEM Motoring Assist, there has been a considerable rise in the number of potholes due to this winter's extreme weather.
The study showed that 90 per cent of drivers do not think local authorities are doing enough to repair the damage to roads.
GEM has therefore called on councils to address the problem, as the potholes are a "massive" road safety issue.
Chief executive David Williams said: "Often motorists will not spot a pothole until it is too late."
Indeed, figures from GEM show that half of all drivers in the UK have had a crash or a near miss because they have swerved to avoid a pothole.
"Local councils need to take swift action in alleviating this nationwide problem," Mr Williams insisted.
According to figures from Potholes.co.uk, potholes cost drivers in the UK about £320 million every year.
For the #1 car insurance, visit ChoiceQuote