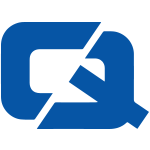 Motorists driving without car insurance in Cleveland have been warned that their vehicle will be seized and crushed when they are caught.
Cleveland police have launched a new crackdown on the many "rogue" drivers in the area who are flouting the law.
Last year, officers of the Cleveland Road Policing Unit removed 1,974 vehicles from the road whose owners were found to have no valid insurance policy.
Acting Inspector of the unit Gary Hatton commented: "Uninsured drivers are a menace to society and we are only too pleased to relieve them of their cars."
He added that statistically they are more likely to be involved in a collision, causing road accidents and fatalities.
This comes after the Department for Transport announced a change to government legislation making it illegal for people to simply own an uninsured vehicle.
Road safety minister Jim Fitzpatrick said he wanted to stamp out the "selfish minority" who do so.
Visit the #1 Car Insurance page