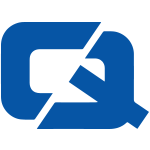 Drivers who love modifying their cars are undeterred by the credit crunch, a motoring expert has said.
Fast Car Magazine's reviews editor said most people who modified their cars are younger drivers aged between 16 and 24 who still live with their parents and aren't being affected by the problem.
However, Ben Chandler also did not recommend starting a modification business as it "depends on how savvy you are and what sort of deals you can get."
He added: "I wouldn't say it's not a good line of [personal] investment because it's like playing golf; it's something that's a hobby."
Drivers who upgrade their cars will need to check with insurers to see if their cover remains unaffected, or can alternatively take out a modified car insurance policy.
According to Body-kit.co.uk, the best-selling car modification, as of July 21st 2008, were gear knobs, while door mirrors were also popular.