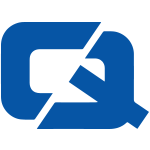 Dads who drive are spending more time than ever taxiing their children around, new research has revealed.
The survey, conducted by car network site motors.co.uk found that over 90 per cent of dads polled spend at least five hours a week driving their children.
Moreover, 8.3 per cent of those asked admitted to travelling more than 80 miles a week in their motor with their kids in tow.
It has been estimated from the results that the average driving dad will spend six months of his life acting as taxi driver to their youngsters.
Katie Armitage, marketing manager for motors.co.uk, therefore commented: "This Father's Day, [we are] calling for all dads to have the day off to spend some quality time at home with their families without a car in sight."
Meanwhile, Nissan recently revealed that motorists in the market for a new car could still benefit from bargain deals even if their existing vehicle is not eligible for the scrappage scheme.
For the #1 car insurance, visit ChoiceQuote