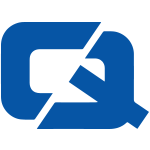 Drivers in Cheshire who are involved in an accident whereby a lamppost is damaged or knocked down are to receive their bills more promptly, the county council has warned.
This comes after the authority revealed that an average of one lamppost is hit every day by a car in the area.
Up until recently, it has taken the council between six and 12 months to issue bills to those responsible for damages, but highways and transportation executive member Eveleigh Moore-Dutton advised yesterday they will now be processed within a month.
She commented: "This means that insurance companies are notified by the driver involved at a much earlier stage, which is good news for our council tax payers who unfortunately pick up the bill if it cannot be proved who was to blame for the damage."
Plummeting temperatures of recent weeks which have led to hazardously icy roads have been the cause of an increased number of accidents, as recorded by authorities all over the UK.
Visit the #1 Car Insurance page