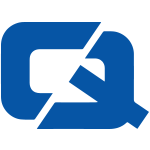 Motorists have been warned of the increased danger of driving during darkness after a recent report revealed that around 40 per cent of collisions occur at night time.
According to GEM Motoring Assist (GEM), these accidents take place during the hours of darkness between 19:00 GMT and 07:00 GMT despite reduced traffic on the road.
GEM chief executive David Williams said: "Restricted vision means it takes longer for drivers to react at night and distances are harder to judge which greatly increases the likelihood of someone else's actions causing danger."
Mr Williams added that the human eye performs ten times better in daylight when images are sharper and colours are better defined.
Meanwhile, Tracker, a UK stolen vehicle recovery agency, has advised car owners to take extra precautions to protect their vehicles against theft as the nights grow darker.
This follows a Home Office warning that November is one of the worst months in the year for car theft.
Visit the #1 Car Insurance page