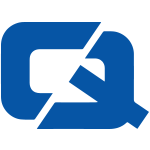 The number of motorists in the UK driving without road tax has fallen by 40 per cent, new research has revealed.
According to the Department for Transport's (DfT) annual survey, the level of tax evasion fell significantly this year from 2007.
It also showed that only one per cent of vehicles are not licensed, compared to 1.7 per cent last year.
Moreover, the DfT has claimed that it collected 99.1 per cent of all potential road tax revenue for 2008.
Commenting on the news, transport minister Jim Fitzpatrick said he is "delighted".
He commented: "The small minority who refuse to [license their vehicles] are a menace on our roads."
"There is no way out for tax evaders," he added.
The DfT recently revealed, after a joint operation with police around the country, that the number of people driving without tax, MOT or motor insurance has dropped since last year.
Visit the #1 Car Insurance page