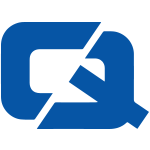 A new crackdown to combat the plague of motorists driving without car insurance has been announced by the department for transport (DfT).
Road safety minister Jim Fitzpatrick announced a new set of measures today aimed at reducing the level of rogue drivers on Britain's roads once and for all.
These will include a new partnership between the Driver and Vehicle Licensing Agency and the insurance industry in which they will work to identify uninsured vehicles.
Motorists will also be informed that the authorities are aware of their lack of car insurance and given time to purchase cover.
Those who do not will receive a fine and persistent disregard for the necessity of insurance will result in the seizure and destruction of vehicles.
Mr Fitzpatrick commented: "The selfish minority of drivers who refuse to insure their cars push up premiums for other motorists and kill or injure thousands of people each year."
Meanwhile, the Association of British Insurers recently reported a rise in the level of underwriting fraud committed by drivers, with an increasing level of people resorting to the crime known as insurance fronting.
Visit the #1 Car Insurance page