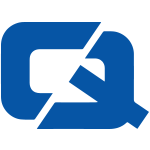 Britons remain divided in terms of the type of car they are likely to buy, according to AA Personal Loans.
While motorists who are going to buy new vehicles said that a petrol-fuelled one is top of their agenda (46 per cent), consumers opting for second-hand cars want them fuelled by diesel (33 per cent), AA claimed.
Managing director at AA Personal Finance Mark Huggins suggested that drivers should consider all the options before making a purchase, such as efficiency and the amount of times a car will be used.
"When buying a new car it's important to consider not just its cost, but also how you will be using it. If you're making frequent long journeys for example, a diesel could save you money with its greater fuel efficiency over long distances," he said.
He added that diesel cars are likely cost more at the outset, which may have a bearing on the car insurance products drivers choose.
Motorinsurance.co.uk recently claimed that electric car drivers pay lower car insurance than those with diesel and petrol engines, reports Moneyhighstreet.com.