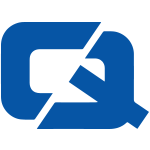 07 January 2013

People that drive for a living could be putting themselves at serious risk by being distracted while out on the road, a new report has revealed.
Research carried out by Brake and Direct Line has shown that those who choose to text, speed or groom themselves while behind the wheel could be in danger of having a potentially-fatal accident. The survey revealed that those that drive for a living are more prone to take risks on the road and could cause hazards for, not only other motorists, but also for pedestrians and cyclists. The organisations noted that nearly a third of drivers admitted to texting while 17 per cent even had a shave or applied make-up.
With January and February comes the potential for unsettled weather, with the temperatures liable to drop at any moment. This can cause hazardous conditions on the highways across the UK so the last thing any motorist needs is a further distraction when trying to navigate their way home or to work. The publication of this report has already received the backing of the Road Haulage Association (RHA) which believes that it is especially important for HGV drivers to be aware of the dangers that come with being distracted.
Julie Townsend, Brake deputy chief executive, said: "We are urging all employers to ensure they have comprehensive safe driving policies in place and that staff know the importance of not speeding or driving distracted. We are also calling on anyone who drives for work to make a commitment to stay within speed limits, stay off the phone, and focused on the critical task at hand."
While texting and grooming can put the motorist themselves at risk, the organisations noted that 76 per cent of drivers admitted to speeding at more than 35mph around built-up areas. This is highly dangerous and there is the potential that a pedestrian could step out and be knocked down by a fast-moving vehicle that does not have enough time to stop.
For the #1 car insurance, visit ChoiceQuote