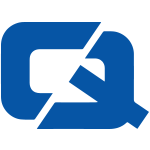 Police in North Yorkshire have criticised the latest string of drink-driving offenders to be arrested to be guilty of "crass stupidity".
Speaking to the York Press, North Yorkshire Police's head of strategic roads policing Inspector Dave Brown said the 11 arrested should count themselves lucky that they did not cause serious injury or death.
He added: "These individuals will now have to face the consequences of their illegal behaviour and go before a court, where they are likely to face a hefty fine and a ban from the road."
The 11 drivers to be arrested following a police Christmas crackdown were found to be over the legal limit of alcohol while behind the wheel.
Inspector Brown said he will keep saying the message over and over again until motorists realise that driving and alcohol is "a lethal combination".
Meanwhile, police in Lincolnshire have announced plans to take an educational approach to dealing with low-level drink-driving crimes by enabling offenders to attend motoring seminars in place of receiving punitive orders.
Visit the #1 Car Insurance page