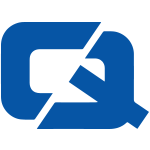 23 October 2012

The nights are drawing in across the UK and the prevalence of fog is increasing on the nation's highways.
These weather conditions can provide potential hazards on the roads and the Institute of Advanced Motorists (IAM) is urging those getting behind the wheel to drive with caution to avoid any accidents.
Officials at the organisation noted that fog can become thicker when travelling and if this should happen motorists should slow down and brake gently to let other road users know that they are coming to a stop.
When approaching a junction that is shrouded in fog, drivers should wind down their windows to listen for traffic to avoid pulling out into oncoming vehicles.
Peter Rodger, the IAM's chief examiner, said: "Fog is one of the most difficult conditions to drive in, so if you can avoid travelling, do. Ensure you are prepared so that you can carry out your journey safely, and allow lots of extra time for the trip."
Visit ChoiceQuote – for the #1 car insurance