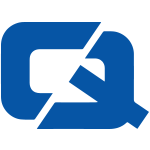 UK road users should be careful when getting behind the wheel if taking prescription drugs as many people do not realise the danger they could have on concentration levels.
This is the advice given by the latest IAM Drive & Survive tutorial which focuses on the use of legal drugs when driving.
Simon Elstow, who has been leading the weekly safety guides, has suggested that people should always seek advice from their doctor or pharmacist when taking prescription drugs as some could have effects upon the ability to drive safely.
IAM chief examiner Peter Rodger said: "Everyone knows that driving and taking illegal drugs is reckless and dangerous. But prescription and over-the-counter medication can also affect your ability to drive."
As part of the advice, the team added that motorists should drink plenty of fluids, be aware of the possible side effects and also that some drugs may cause drowsiness.
Drivers should stop using the car immediately if they feel lethargic, Mr Elstow warned.
The Institute of Advanced Motorists, which runs the weekly updates, has also recently released safety guidance on winter driving and how to keep the car safe from thieves.
Visit ChoiceQuote – for the #1 car insurance.