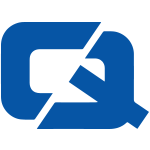 A Lancashire driver who was caught leaving his car unattended while it thawed out has been fined by police.
Ken Hardman could have risked a car insurance claim, never mind the £30 fine he received from officers for leaving his Mercedes-Benz 180 defrosting while he went back into his house.
The 45-year-old has, however, suggested that officers "should have better things to do than penalise law-abiding citizens".
"I asked what the offence was and was told it was quitting' – leaving your vehicle's engine running unattended on a public highway," he stated, adding that the situation was "ridiculous".
Mr Hardman was caught as part of Operation Cold Start, in which police went out and about in areas where car thieves are known to be doing business.
This winter has seen forces across the country issue drivers with warnings about the dangers of leaving vehicles to thaw out unattended.