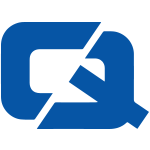 05 October 2012

The last thing a driver needs is to experience is a breakdown while out on the road and having to check under the bonnet to assess what the problem is.
However, while it may seem a fairly straightforward task, the Institute of Advanced Motorists (IAM) noted that 70 per cent of drivers struggle to even carry out basic tasks like checking oil levels.
With this in mind the organisation has offered some helpful tips for checking under the bonnet. Drivers are able to check their oil levels by simply using the provided dipstick.
For those that need to change their oil the IAM states not to overfill as it can cause excessive pressure on the engine should the fluid leak.
Peter Rodger, the IAM's chief examiner, said: "Rain or shine it is important to keep your fluid levels in check, as well as your lights, tyres and windscreen wipers, in order to avoid more serious issues than soggy trousers further down the line."
For the #1 car insurance – visit ChoiceQuote