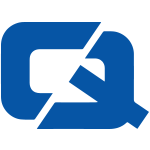 15 October 2012

The nights are beginning to draw across the UK and it means that the roads can become slightly more treacherous for drivers.
With this in mind, the Institute of Advanced Motorists (IAM) has announced the launch of its winter driving campaign to provide the necessary information for those who are getting behind the wheel in colder, wetter and generally gloomier weather. The winter months are just around the corner and it means that there could be the likelihood of freezing temperatures combined with snow and hail in some parts of the UK and motorists need to be extra careful when driving to work.
Officials at the IAM have launched the drivingadvice.co.uk website which allows drivers to access vital information such as up-to-date traffic reports as well as weather conditions. It is designed to help people adjust and be prepared for what could potentially lie ahead when they are out on the road. While 2011's winter was fairly mild, both 2009 and 2010 saw freezing temperatures as large parts of the country was covered in snow for months on end, making driving considerably risky.
Simon Best, IAM chief executive, said: "The first thing you need to ask when the weather is bad is whether you need to travel, and if so, if there are alternatives to the roads. When you are on the road, be prepared to slow down and take extra care, particularly on bends and roads which are open to the elements."
The IAM is keen to significantly reduce the amount of deaths and serious injuries that occur every year and is prepared to offer helpful advice to ensure that people drive safe in the winter months. Over the course of 2011, the IAM noted that 13,420 road casualties were attributed to slippery roads and even resulted in 79 deaths. The IAM believes that this figure can be substantially cut should people take more care while on these types of highways and if a surface is slippery to significantly reduce their speed.
For the #1 car insurance, visit ChoiceQuote