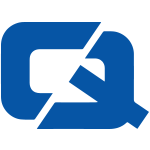 27 November 2012

Heavy rain has been battering down on the UK in the past week and has caused widespread flooding in many areas on the country.
The adverse weather conditions have been creating hazardous conditions on the road and rail networks meaning that people driving to and from work need to be extra cautious when behind the wheel. Help is on hand however as Green Flag has issued some advice to people needing to drive in the wet weather, and the overriding feeling from the company is if a person does not have to travel then they should stay at home. Officials noted that it is not the right conditions for taking chances and motorists need to be conservative.
Green Flag said that it received a 16 per cent increase in the amount of calls received over the weekend (November 24th and 25th) as drivers battled through the stormy conditions to reach their destinations. However, with the nation experiencing further rainfall in the opening part of the week many areas, namely the south-west, Yorkshire and the north-east, having seen widespread flooding making it even more difficult for motorists.
Gary Amos, head of the Green Flag recovery network, said: "Over the weekend the worst affected areas were Exmouth, Devon and Cornwall. Some roads have become impossible to pass and dangerous to drive on. As the wet weather travels up the country, we are advising motorists to check the local weather and the Environmental Agency maps to see if it is safe to make their journey."
The organisation has advised motorists to check the weather forecasts before setting off to help avoid encountering any treacherous routes on their journey. With the large amount of rain collecting on the roads, the company notes that people should not drive through fast-moving water as there could be the possibility of being swept away.
Motorists should also never go through a puddle if they are not aware of the depth as it could be more sunken than they thought. The weather is expected to clear up in the coming days, but until then drivers need to be extremely cautious on the nation's highways.
Visit the #1 car insurance page