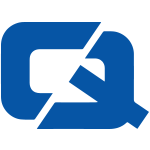 Police in Portsmouth have warned motorists that they could help deter would-be thieves from breaking into their vehicles by leaving empty glove boxes open.
Thieves are not likely to be tempted into smashing windows or forcing open doors if they see no contents displayed inside.
Crime prevention officer for the area Tanya Thompson told the Portsmouth News: "It may be that motorists think it's a pain to do so, but I can assure them that the inconvenience of a smashed window or a damaged door is much more painful."
She claimed that such items as sat navs, stereo systems and CDs on display invite thieves to target a vehicle.
Drivers have recently been advised also that when they remove their sat navs from their cars that they should also conceal any telltale signs, namely the ring mark often left by the plastic sucker on the windscreen.
Stepping up such security measures could not only help drivers avoid becoming a victim of theft, it could also help prevent car insurance premiums from rising.
Visit the #1 Car Insurance page