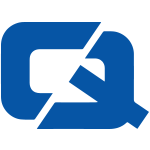 Car insurance customers are being urged to take action to prevent accidents this winter.
The Retail Motor Industry Federation (RMIF) says every time a driver gets in to their car they have the opportunity to prevent the worst from happening and avoid having to make a claim on their car insurance policy.
It advises motorists to check their fuel, check the traffic conditions and let someone know where they are going before setting off.
Technical checks of the vehicle should be carried out regularly, it adds.
Such preparations can include adding fresh antifreeze, making sure the battery is in good condition, checking the windscreen wipers and ensuring heating and ventilation systems work.
All mirrors and lights should be cleaned and correctly aligned and tyres must have the required amount of tread left, the RMIF states.
Furthermore, emergency equipment such as a torch, de-icer, warning triangle, first aid kit and jump leads should be carried in the car at all times, it advises.
The RMIF is the trade association for the retail motor industry and is made up of divisions covering dealerships, retailers and garages.