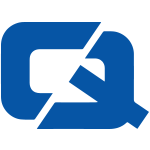 Many drivers do not believe artificial noise should be added to hybrid and electric cars, according to a new study.
Research by TheGreenCarWebsite.co.uk found that nearly two-thirds are against the idea of making eco-friendly car vehicles louder.
However, the website believes that many people could be taken by surprise if they encounter a quiet vehicle, making them potentially hazardous.
Faye Sunderland, editor of TheGreenCarWebsite.co.uk, said that while the idea of hearing birds singing instead of the "roar of traffic on a busy street" may be desirable, "the truth is it won't be like that".
However, she acknowledged that green cars do present the automotive industry with the chance to replace the "irritating roar" of car engines with something more pleasant.
This comes after an AA poll found that only 15 per cent of drivers would buy a car because of its green credentials – two per cent down on the amount recorded in 2009.
For the #1 car insurance, visit ChoiceQuote