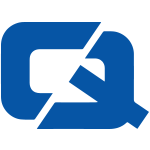 Motorists may be putting themselves and others at risk by failing to take appropriate precautions when driving on icy roads during the current cold snap.
This is according to auto repair firm Kwik-Fit, which has conducted a survey which suggests that one in ten car owners are driving using tyres which do not have enough tread depth.
Moreover, the company's research also suggested that most motorists are not bringing emergency items such as warning triangles, extra clothes and bottled water with them in case they break down and become stranded.
As a result, David White, customer services director at Kwik-Fit, called on UK drivers to ensure they prepare properly before setting out in the cold in case of an accident.
He said: "Motorists would do well to remember that prevention is better than cure and with dwindling grit stocks, many roads will become even more treacherous."
This follows advice issued last week by Birmingham City Council, which called on drivers to keep a torch and shovel in the car during snowy weather in case they need to dig themselves out of a drift.
ChoiceQuote, the #1 car insurance page