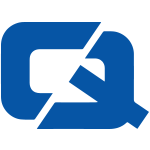 UK motorists have been jumping at the chance to trade up their existing vehicles to exchange them for new Suzuki cars, according to the manufacturer.
More than 4,900 new orders have been taken by the Japanese manufacturer via the scrappage scheme as drivers look to swap their antiquated vehicles for popular models such as the Swift and the Splash.
However, the top seller from scrappage customers has been the Alto.
More than half of those trading their cars have selected the five-door car, which Suzuki has credited to its cost-effectiveness and fuel efficiency, as well as its 1E insurance rating.
David Seward, director of sales and marketing at Suzuki, said: "Our dealer network has seen an enormous increase in sales due to the scrappage scheme which is extremely encouraging. The June month end sales were the strongest we have seen since … 2004."
The news comes after Hyundai last week reported an increase in sales since the beginning of the government scheme and claimed to be "the king of scrappage".
For the #1 car insurance, visit ChoiceQuote