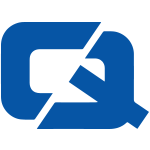 Nearly half of all UK motorists heading for Europe are taking the car rather than flying in an effort to save cash, a poll has shown.
The survey of British attitudes to driving on the continent also revealed 15 per cent of people assume they are automatically comprehensively covered by their insurer to drive abroad.
A further 84 per cent did not know that the speed limit on a French motorway is 130km/h.
The study by Sheilas' Wheels also showed the majority of drivers do not know they must carry a warning triangle while driving in many European countries.
Jacky Brown of Sheilas' Wheels said: "When planning to take a car to Europe, it is crucial for motorists to tell their insurer they want to extend their level of cover for driving abroad."
Further survey results showed 47 per cent of motorists drive illegally in Europe by not carrying warning triangle, which is compulsory for many countries on the continent.
Earlier this month another study from the Post Office showed Spain currently has the lowest diesel fuel prices in Europe.