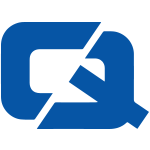 Almost half of people in the UK are considering sharing cars to minimise the impact of rising fuel costs, new research has revealed.
The AA reports that 47 per cent of people may choose to share cars, although just one in ten are currently doing so on more than one occasion each week.
According to the company, 51 per cent of people said high fuel prices were the biggest reason for considering sharing vehicles, while 34 per cent were motivated to do so by their desire to reduce emissions.
Edmund King, president of the AA, said: "Car sharing is something that we really believe in – not only is it a good way to reduce emissions and congestion on the road, but can also save on motoring costs."
However, the firm urged people to check their car insurance before sharing cars, as business travel may require separate cover.
Car insurance firm esure recently reported that 47 per cent of motorists it surveyed would never choose public transport over driving their own cars, regardless of how expensive petrol becomes.
Visit our Japanese import insurance page