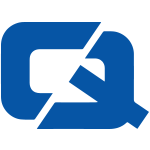 Driving could become too expensive in the future regardless of reduced oil prices, according to What Car?
Matt Sanger, a spokesperson for the UK car buyers guide, said: "People are starting to question whether they need to use the car for simple journeys, whether they should use public transport, ride a bike or even walk."
He added that if finances are further strained in the future a point could be reached when drivers are "priced off the road".
In a survey, carried out by GPS systems provider Tom Tom, 66 per cent of drivers admitted to worrying about car running costs on a daily basis.
Around 41 per cent said that they shop around for the best deals when it comes to funding all aspects of their driving and 71 per cent said they believed that UK drivers are worse off than Europeans when it comes to the rates paid for petrol.
Visit the #1 Car Insurance page