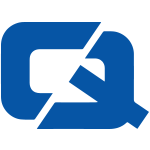 Alfa Romeo has developed a new car series bearing its iconic Cloverleaf badge and on sale from July.
The logo is back on the new Alfa GT series released on July 1st and featuring 18-inch double spoke alloy wheels and a three-strong colour scheme range.
Other highlights include leather sports seats, aluminium sports pedals and sports dials with a red background.
Alfa Romeo said: "Three versions sport a subtle Cloverleaf badge on the boot lid, while the 170bhp version features the Cloverleaf inside a white triangle above the front wheel arch."
Inside a Bose RDS radio with CD and MP3 reader sound system is also among features while a sport button varies the mapping of the throttle to give a normal or sporty accelerator response.
People interested in the new model could compare sports car insurance quotes to get a good deal on cover if they pick up a version next month.
Alfa recently previewed the the MiTo car model at Castello Sforzesco in Milan, a model aimed at young drivers, according to Auto Spectator.