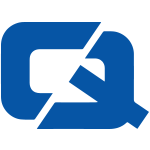 Car insurance customers may be among those identified by a new survey who feel that in-car gadgets are proving to be too distracting.
According to motors.co.uk, 70.6 per cent of drivers it surveyed said they were "driven to distraction" by gadgets, such as sat navs and complicated stereos.
Consequently, 52.9 per cent said they would like to see the number of non-essential features available in cars reduced.
Katie Armitage, marketing manager for motors.co.uk, said: "Many modern cars are filled with gadgets and gizmos and for many drivers are seen as not only confusing to use but also a major cause of distraction for both themselves and other drivers."
Car manufacturers ought to consider going "back to basics" when including additional features in their cars and focus on driver safety instead.
However, some add-on gadgets seem to becoming increasingly important to many motorists.
Recent research by TomTom discovered that 74 per cent of drivers who use sat navs feel more in control when driving.