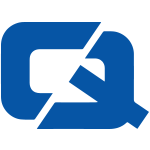 Motorists expect a dealership standard of service when dropping their car off at a service centre, it has been claimed.
According to vehicle maintenance and repair organisation Carcraft, service firms therefore need to step up their standards if they wish to attract customers.
A spokesperson for the company commented: "We've found that customers almost expect a dealership standard of service.
"This extends not only to the quality of work carried out, but also the levels of customer care they experience."
Customers should be given the VIP treatment and courtesy cars, as well as the best in car repair technology and expertise, he added.
This comes after Carcraft recently issued a warning to motorists reminding them of the importance of having their oil levels checked.
It claimed that failing to do so could result in a hefty and unnecessary repair bill, and sometimes, depending on the car itself, irreparable damage to the engine.
Visit the #1 car insurance page at ChoiceQuote