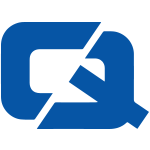 13 November 2012

Winter is descending onto the UK and the daily routine of de-icing the car is becoming a common occurrence for motorists all over the country.
However, new research by Direct Line Car Insurance has revealed that this regular activity is becoming a prime time for opportunistic thieves who are taking advantage of careless residents. The organisation noted that drivers are also wasting over £50 million in fuel as they attempt to get their vehicle running before clearing the mound of snow and ice that may have collected overnight. At a time when many people are tightening their finances the research represents a worrying trend among UK motorists.
The organisation noted that the equivalent of 300 million road miles are wasted every year through people keeping their engines on as they attempt to defrost, which would equate to circling the globe 13,000 times.
It is not just wasting fuel that is of a major concern as a staggering 42 per cent of respondents to Direct Line's survey admitted that they leave their vehicle unattended with the engine while they wait for it to defrost. This trait is allowing people to catch the attention of opportunistic thieves who might take advantage of the car being left alone.
Steve Price, head of Direct Line Car Insurance, said: "Many of us are pressed for time in the mornings and so leaving your car to warm up whilst running back indoors to tie up some loose ends can seem like a clever use of our time. However, if a theft occurs under these circumstances policyholders may not be covered."
For motorists looking to avoid these problems the company has offered some helpful advice with prevention being the most key element of the whole operation. Officials note that motorists should park their vehicle in a garage when they can as this can entirely eliminate the prospect of finding their car iced over in the morning. This will also take away the threat of thieves potentially stealing your car while you wait for the ice to clear.
Visit ChoiceQuote – for the #1 car insurance