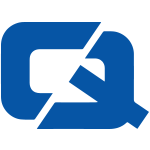 25 September 2012

Elderly motorists have been named as the 'most irritating' on the UK's roads, according to a new poll.
A survey by Admiral found that 41 per cent of people believed that the older generation provide the most causes for frustration with many highlighting the slow nature in which they drive.
Sue Longthorn, Admiral managing director, said: "The reason so many people find elderly motorists irritating could be because they tend to drive more carefully and are not in such a rush compared to many other road users. So many motorists are in a rush these days they get impatient with anyone they think is slowing them down."
These findings come despite recent research by the Institute of Advanced Motorists (IAM) revealing that the amount of pensioners on the road will significantly increase in the next five years.
Officials stated that by 2017 there will be an estimated 18 per cent more motorists over the age of 90 on the country's highways.
Visit ChoiceQuote – for the #1 car insurance