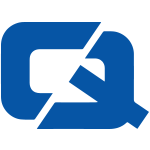 Motorists have been reminded of the need to check their fuel levels before setting out on long journeys in order to avoid a breakdown.
Figures revealed by the Highways Agency have indicated that 15,788 drivers ran out of fuel on English motorways in 2008-09, an average of 43 breakdowns per day.
The agency has reminded car owners that such incidents are not only inconvenient, but that they can also be hugely dangerous to all road users, as vehicles will often be forced to stop in the middle of busy traffic.
As a result, Trevor Wedge, the Driving Standards Agency's director for safer driving, has called on motorists to ensure they take simple precautions to avoid breakdowns.
He said: "Make sure you have plenty of fuel … before driving on to a motorway and don't let the fuel in your tank run too low. Fill up well before the gauge reaches empty."
This comes after FOXY Lady Drivers Club earlier this month warned drivers to make sure they have their car checked by a mechanic before taking a long journey during the bank holiday weekend.
Visit ChoiceQuote, the #1 for car insurance