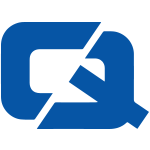 15 January 2013

The winter has finally descended on to the UK with nearly all parts of the country seeing at least a light dusting of snow.
While this type of weather is one that brings delight for children, for those that have to drive to work in the morning it can be a real chore. The daily routine of having to scrape frost off a vehicle's windscreen can be extremely tedious and tiresome, but an organisation is warning people about the risk of a potential theft.
Many motorists may commit the cardinal sin of leaving the engine of their vehicle running while they attempt to de-frost them and this could result in a criminal driving away with the car with relative ease.
This is exactly what happened in Belfast where a spate of thefts led to six cars being stolen in the space of 90 minutes. These occurred when motorists had left their vehicle unattended as they attempted to de-frost it, which has prompted stolen vehicle recovery expert TRACKER to issue a warning to drivers during the winter months.
Stuart Chapman, TRACKER's police relationships manager, said: "Our stolen vehicle intelligence shows that thieves look out for cars on frosty mornings, shopping around for the most popular makes and models, as temperatures start to drop.
"Modern cars use inbuilt security that makes it more difficult to steal them without the keys, so every year thieves exploit the cold snap to target car owners who take the risk on frosty mornings."
The company has listed a number of key things motorists need to think about when they are de-frosting their car. One of the most important things is to consider is to never leave the keys in the ignition and also never leave the vehicle running unattended when de-icing.
One way to completely avoid the problem of windscreens icing over is to put the car in the garage, this will both stem the issue of frost and thieves attempting to steal the vehicle.
For the #1 car insurance, visit ChoiceQuote