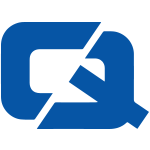 Drivers who play "roadside roulette" by scrapping their breakdown cover to save a few pounds as the credit crunch worsens are just costing themselves more money, new research has revealed.
Figures released by the breakdown service provider AA showed that uncovered motorists have lost more than £120 million this year by paying for recovery and repairs they would not have had to if they had a policy.
Andy Taylor of the AA said: "It might seem tempting to save a few quid now and gamble that your car will carry you through the downturn without crunching to a halt."
He added that this will ultimately cost drivers dearly in money, time and stress.
Meanwhile, uSwitch.com revealed last month that of the 42 per cent of Brits who have ditched insurance policies in a bid to save money, 15 per cent scrapped their car insurance and breakdown cover.
Visit the #1 Car Insurance page