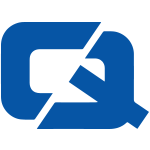 Motorists are finding it increasingly difficult to purchase winter tyres during the current cold snap due to a lack of supply, according to research.
What Car? conducted a survey of 40 tyre outlets across the country and found that 87 per cent of them are now waiting for new deliveries of winter wheels, which are not expected to arrive until next month.
The publication experienced difficulty in purchasing winter tyres for the Ford Focus and BMW 3 Series, two of the UK's most popular models, with many retailers noting that bad weather is delaying new deliveries.
Editor-in-chief of What Car? Steve Fowler stated that buying winter tyres can help drivers to feel more confidence behind the wheel in icy conditions.
He added: "If climate change is going to bring us much colder winters, we believe the government should look at making a tyre change compulsory in winter, as it is in other countries."
This comes after the Institute of Advance Motorists recommended winter tyres as a "sensible option" for many drivers earlier this month.
Visit ChoiceQuote for the #1 car insurance