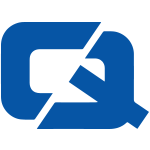 Motorists should think about the safety of children and vulnerable road users at all times when driving.
That is the view of the Royal Society for the Prevention of Accidents (RoSPA), which has claimed that all drivers need to play their part and behave responsibly behind the wheel.
This comes after newly-released figures revealed that the number of people killed on the UK's roads last year fell to record lows.
According to the data, road deaths dropped from 2,946 in 2007 to 2,538 in 2008, while serious injuries were reduced from 27,774 to 26,029.
However, RoSPA's head of road safety Kevin Clinton commented: "We must all play our part in making sure that the number of children killed and injured on the roads this year is much lower than the figures revealed today."
This comes after car manufacturer Seat recently claimed that drivers could boost their vehicle's safety by regularly checking its fluid levels.
For the #1 car insurance – visit ChoiceQuote