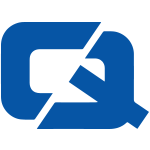 Motorists should not settle for low quality service from garages and mechanics, Motor Codes has suggested.
The organisation has published a checklist that drivers can use to help monitor customer care levels when having their vehicles examined or repaired, in order to determine whether everything is carried out to a high standard.
Stuart White, an award-winning technician and the owner of the Complete Car Maintenance Motor Codes garage in Surrey, indicated that he is in favour of the move.
"By having a quick guide to refer to, motorists can assess if their current garage is above or below par and make an informed choice regarding where they have service and repair work carried out," he remarked.
The checklist, which covers aspects such as pricing, customer feedback and complaints procedure, follows recent research by Motor Codes which revealed a substantial number of people have had bad experiences with garages.
According to the survey, almost half (45 per cent) of UK drivers believe they have been ripped off in the past, with more than one in four feeling they have lost out by between £51 and £150.
Visit ChoiceQuote for the #1 car insurance