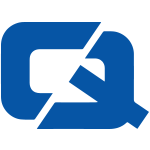 As temperatures begin to plummet this winter, motorists have been urged to keep on top of their car's maintenance in order to avoid breaking down.
The experts at Total warned that with cold weather and poor conditions on the roads comes an increase in wear and tear on vehicles, with bodywork, engines and tyres particularly vulnerable.
Indeed, the RAC states that nearly 7,000 cars break down in the UK every day, potentially putting car owners at risk on Britain's roads.
"Preparing your car in advance can make it easier than having to deal with trying to get a cold car started or even calling for road side assistance once winter has set in," Total commented.
The organisation recommended checking bodywork, tyres, coolant levels, windscreens, water, anti-freeze and lights prior to making any journey.
Meanwhile, a set of essentials like a torch and ice-scraper could also help out during the cold winter months.
Last month, Glass's revealed that 46 per cent of motorists have put off spending money on their cars in the past 12 months, with 15 per cent postponing a service.
Visit ChoiceQuote – for the #1 car insurance