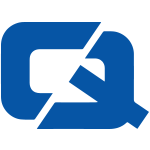 Road signs indicating changes in speed limits should be "beefed up" to maximise road safety, it has been claimed.
Commenting on the clarity of road signs, the AA stated that well-intentioned drivers adhering to the law can easily miss them.
The company's head of road safety Andrew Howard said: "The most important thing is that [drivers] are not left in doubt to what the speed limit is."
He stated that local authorities should look into problem spots for speeding and establish whether it is due to motorists flouting the law or missing the signs.
If it transpires that signs do need to be "beefed up" then authorities should work to maintain the clarity of all signs.
Drivers, Mr Howard added, should not be in a position where they are doing 60 mph in a 30 mph zone because of poor signs.
Meanwhile, the Association of British Insurers claimed in a recent report that young drivers are more likely to have to make a car insurance claim than more seasoned drivers.
Visit the #1 Car Insurance page