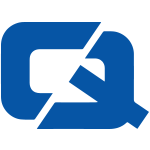 Drivers looking to avoid making car insurance claims for accidents arising from wet weather conditions may do well to follow some tips on how to cope with sudden showers of heavy rain.
According to head of training at the Institute of Advanced Motorists (IAM) Drive & Survive organisation Simon Elstow, drivers should ensure they slow down to create the right stopping distance in the event of a downpour after a period of dry weather, as it will need to be longer than usual due to the slick roads.
He also recommended keeping a bottle of screen wash and water topped up and in the car at all times, avoiding washing-up liquid as it can result in smearing, as well as replacing windscreen wipers that cause smudges on the glass.
"Rain after a long period of dry weather makes the road surface extremely slippery," Mr Elstow explained.
"A combination of oil, loose gravel and dried rubber all make conditions more dangerous."
Male drivers might want to take particular note of the advice following recent IAM research suggesting men are more likely to be involved in road accidents than women, as they are more prone to indulging in bad motoring habits such as travelling too quickly in light of the conditions.
For the #1 car insurance – visit ChoiceQuote